9/29/23: Moving all my assets away from Discord (PLEASE DO THAT, DISCORD IS REMOVING FILE HOSTING SUPPORT). My site assets are in Neo's storage, and my art and photos are on Filegarden!
---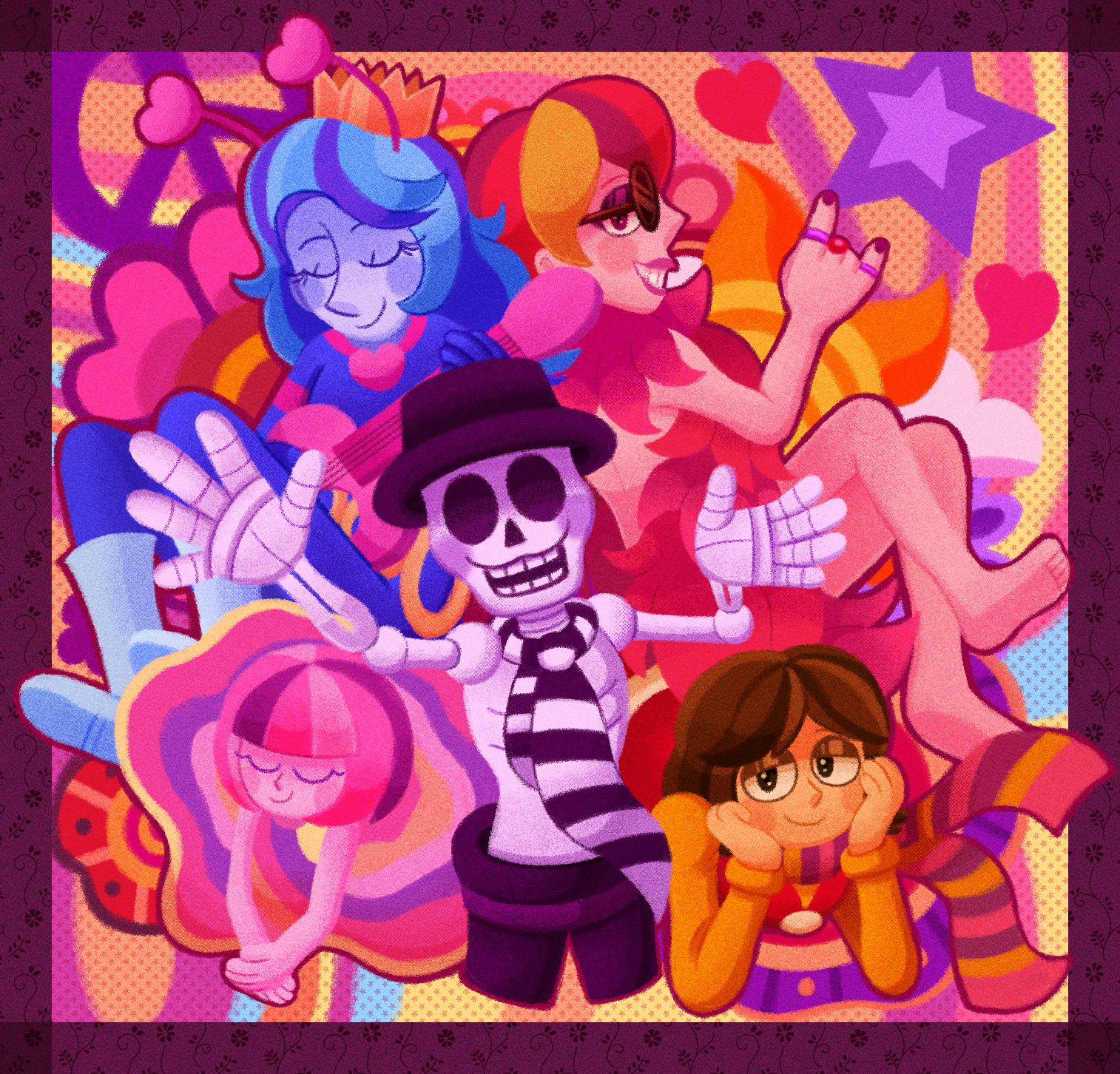 Welcome to Esme's Sunshine Lovers fanpage!
This is my personal hellzone where I gush about my favorite peace-loving friends!
Have a look around, or sit back and listen to their songs!

Webmaster's main site!

Hey, look! The site button!!!!